LIVE Veterinary Conference Practicing Health & Safety Together!
Please follow these health and safety protocols with us to make this conference great!
SOCIAL DISTANCING
Join us in practicing social distancing during the conference, including the talks, in the Exhibits area, and all other areas. Please do not congregate in groups.
WASH HANDS
Please wash hands frequently for a minimum of 20 seconds. Hand sanitizing stations are available.
WEAR MASKS
All attendees, speakers and exhibitors are required to wear masks for the duration of the conference. Masks will be available upon entry. Guests may also choose to wear their own masks. Employees are also required to wear masks at all times.
CLEAN and SANITIZE
We are frequently cleaning high-touch areas throughout our properties.
GENERAL PROTOCOLS FOR THE FACILITY
For the well-being of our guests and team members, employees have been trained on cleaning and disinfectant techniques, including use of PPE, protocols for all surfaces and tracking cleaning schedules. We are facilitating recommended social distancing guidelines throughout the resort and the presence of hand sanitizer stations have been increased across each area.
Masks are required for all guests and employees.
All guests and team members will be required to have their temperature checked by a designated team member before entering at the property entrance. Anyone with a temperature at or above 100.4 degrees will not be allowed to enter the building.
Providing 20 Hours of Live CE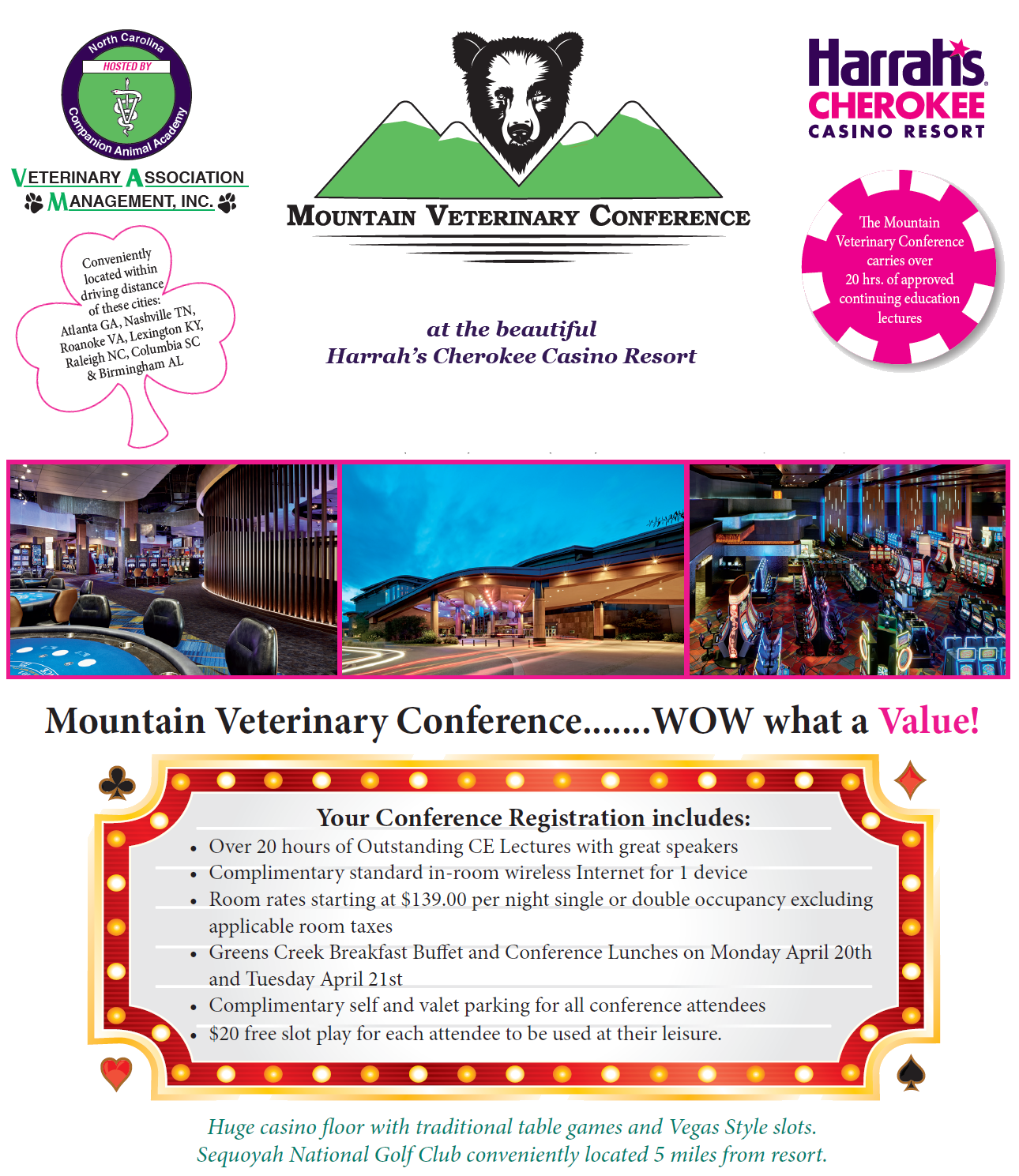 April 18 - 21, 2021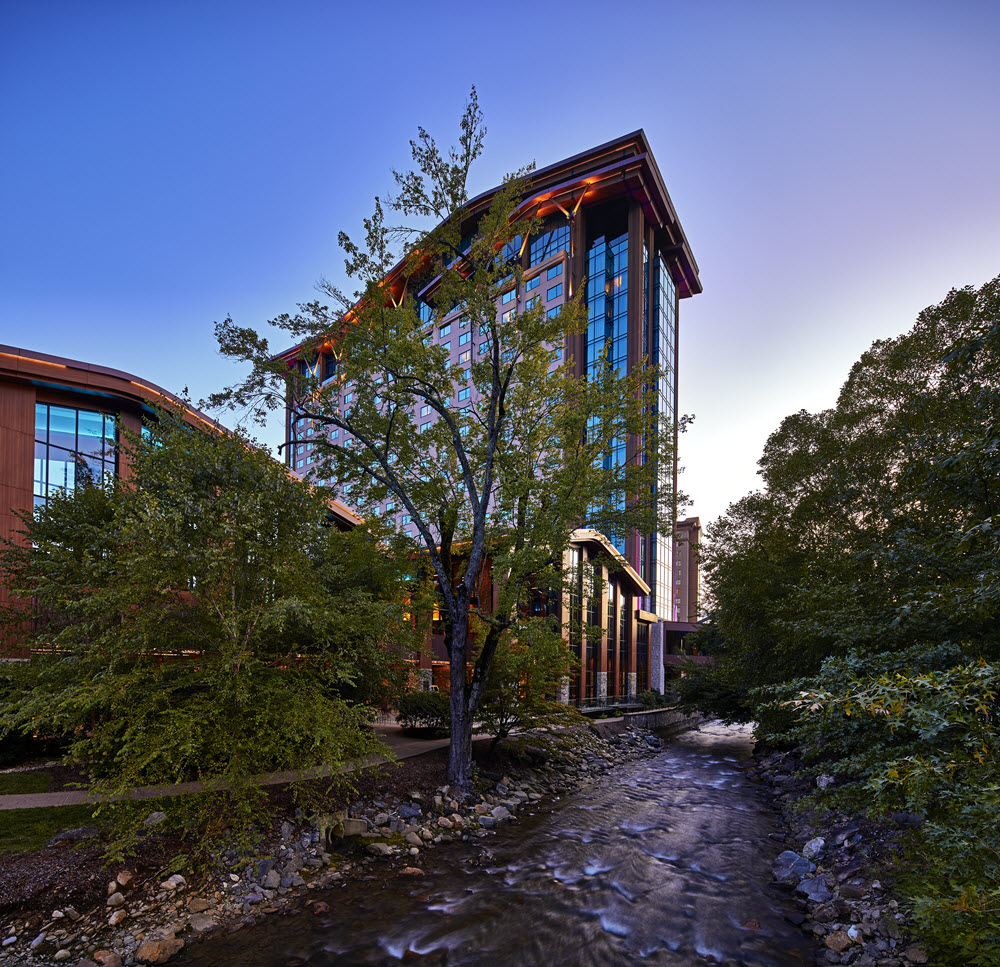 "At the beautiful Harrah's Cherokee Casino Resort"
Conveniently located within driving distance of these cities: Atlanta GA, Nashville TN, Lexington KY, Raleigh NC, Columbia SC & Burmingham AL

Your Conference Registration includes:

Over 20 hours of Outstanding CE Lectures with great speakers

Complimentary standard in-room wireless Internet for 1 device

Room rates starting at $139 + tax per night single or double occupancy excluding applicable room taxes

Complimentary self and valet parking for all conference attendees

$20 free slot play for each attendee to be used at their leisure.

The Mountain Veterinary
Conference carries over
20 hrs. of outstanding
continuing education
lectures
Click Here to Download the Brochure with Registration Form
For Hotel Reservations:
Room rates start at $139 + taxes guaranteed until April 1st and can be made:
by calling Harrah's Cherokee Casino Resort, 1-800-427-7247, use group code S04VETS
April 18 - 21, 2021
at the beautiful Harrah's Cherokee Casino Resort, Cherokee, North Carolina
Scheduled Speakers
Sessions
Tentative Schedule

Sunday, April 18, 2021

Registration open 10am-6pm

Exhibitor set up 1pm-6pm, welcome to exhibit when setup

Speaker

Location/Time

Topic

---

\
See Topic

---

See Topics

---

See Topics

---

Monday, April 19, 2021

Registration Open 8am

Exhibit Hall Open at 8am-4:30pm

Speaker

Location

Topic

---

See Topics

---

See Topics

---

See Topics

---

See Topic

---

Tuesday, April 20, 2021

Registration Open 8am

Exhibit Hall Open 8am-4pm

Speaker

Location

Topic

---

8:30-10am

10:15-11:30am

---

8:30-10am

10:15-11:30am

---

1-5pm

---

Wednesday, April 21, 2021

---

8:30-10am

10:15-11:30am

---
Please Note The Following:
*Times and Presenters Subject to Change
* Please turn off or silence cell phones in sessions
---
To Register Coming Soon
Please visit these Exhibitors at the Conference to see the latest and best products and services for your veterinary practice:
Diamond Sponsors:
| | | |
| --- | --- | --- |
| Summus Medical Laser | | Nutramax Laboratories Veterinary Sciences |
| | | |
| 3 Sided Media - Sponsor | Summus Medical Laser - Sponsor | |
| | Nutramax Laboratories Veterinary Services | BCP Veterinary |
| VetInsure - Sponsor | | |
| | | |
| | | |
Click here to download the Mountain Veterinary Conference Exhibitor Contract
Conference Hotel Information

Where every hand is holding a very good time.
Arrowheads point to good luck, so follow them to Harrah's Cherokee Casino Resort. North Carolina's first casino, Harrah's promises an electrifying adventure that's bound to put a smile on your face and, if you're lucky, a bulge in your wallet.
A casino and luxury hotel combined.
Harrah's Casino is home to a 21-story, four-star, luxury hotel nestled in the beautiful mountains of Western North Carolina. The 1,108 spacious rooms include amenities such as large baths, upscale furniture and fixtures, and 42-inch HD plasma TVs. In addition to these amenities, guests have access to an arcade, indoor pool and workout room, as well as a 15,000-square-foot conference center and several delicious restaurants. Eight unforgettable suites are located in the Mountain Tower, 21 in the Soco Tower, and 78 in Creek Tower.
Bask in the earthly pleasures of Mandara Spa.
Inspired by elements of native culture and Balinese-influenced treatments, Mandara Spa brings casino guests the highest quality of therapeutic luxury. The Mandara brand emphasizes beauty, rejuvenation, and exotic indulgence, aiming to enhance each guest's resort experience by providing luscious opportunities for pampering.
Ease and enjoyment for all ages.
We know every moment of your time here is important so we provide convenient check-in and checkout kiosks in various locations throughout the hotel. Ask about our "Stay and Play Packages" to take advantage of every opportunity. If you are traveling with children, stay at the casino and let the kids explore the arcade while the adults hit the gaming tables, or take some time and enjoy outdoor activities like hiking, biking,tubing, and much more. Traveling with canine companions under 50 pounds? Ask about our PetStay room benefits.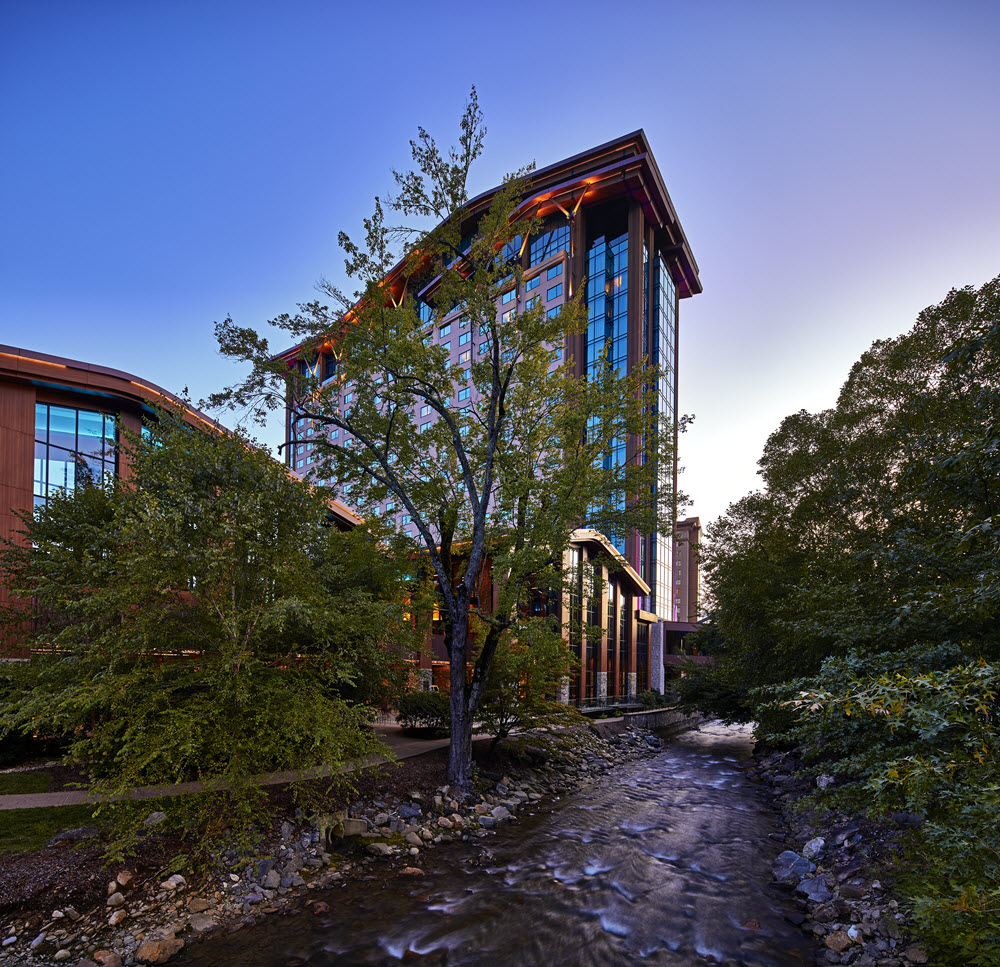 More than just a casino: Harrah's Events Center and Conference Center
Harrah's Cherokee Casino Resort houses a new 3,000-seat events center where acts from Hank Williams, Jr. to Lady Antebellum have performed. This unique venue option features amphitheater seating on three levels for a variety of events and programs. The main floor can accommodate everything from a dinner for 800 to a tradeshow with more than 150 booths. The casino can also host groups and meetings ranging from ten to over 3,000 people in a state-of-the-art conference facility. The large meeting space can be broken down into 7 smaller configurations to suit any event or group needs.... from VisitCherokeeNC.Com
"The luxurious 21-story Harrah's Cherokee Hotel is set amid the beautiful mountain setting of western North Carolina and provides luxury lodging that creates an upscale experience with 1,108 spacious rooms that include breathtaking views. Check-in/Checkout Kiosks are available in the hotel for fast service and are located on the 2nd floor of the hotel. Enjoy many amenities like the fitness room that is open 24/7, the indoor pool and our new outdoor pool featuring a zero entry pool, cabanas and bar area."
An enterprise of the Eastern Band of the Cherokee Nation, located in the heart of the Great Smoky Mountains of Western North Carolina, Harrah's Cherokee Casino Resort is celebrating over 15 years of operation since opening its doors in November 1997. The Casino has 150,000 square feet of gaming space and offers 3,800 slot machines and over 100 traditional table games such as black jack, roulette and craps. The property also features over 1,100 hotel rooms, the Le Fu Men gaming area, 10 restaurants, the Essence Lounge, a 3,000 seat Event Center, the luxurious 18,000 square feet Mandara Spa and eight retail shops. In addition to the 56-acre property, guests have privileged access to the Eastern Band of the Cherokee Nation-owned Sequoyah National Golf Club, named one of Golf Magazine's best new golf courses.
For Hotel Reservations:
Room rates start at $139 + taxes guaranteed until April 1st and can be made:
by calling Harrah's Cherokee Casino Resort, 1-800-427-7247, use group code S04VETS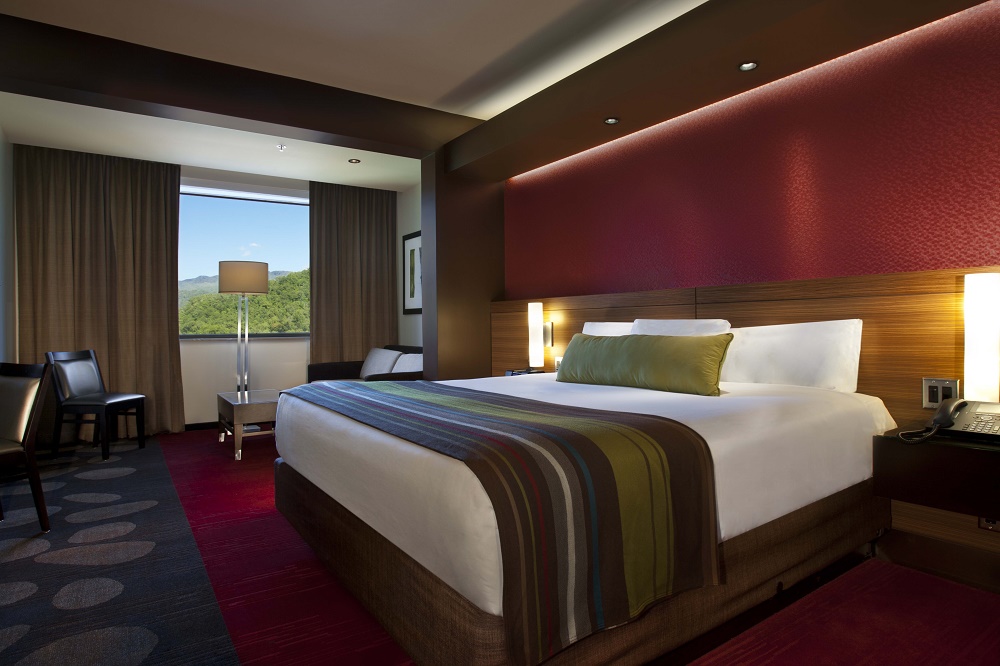 Creek Tower Standard Room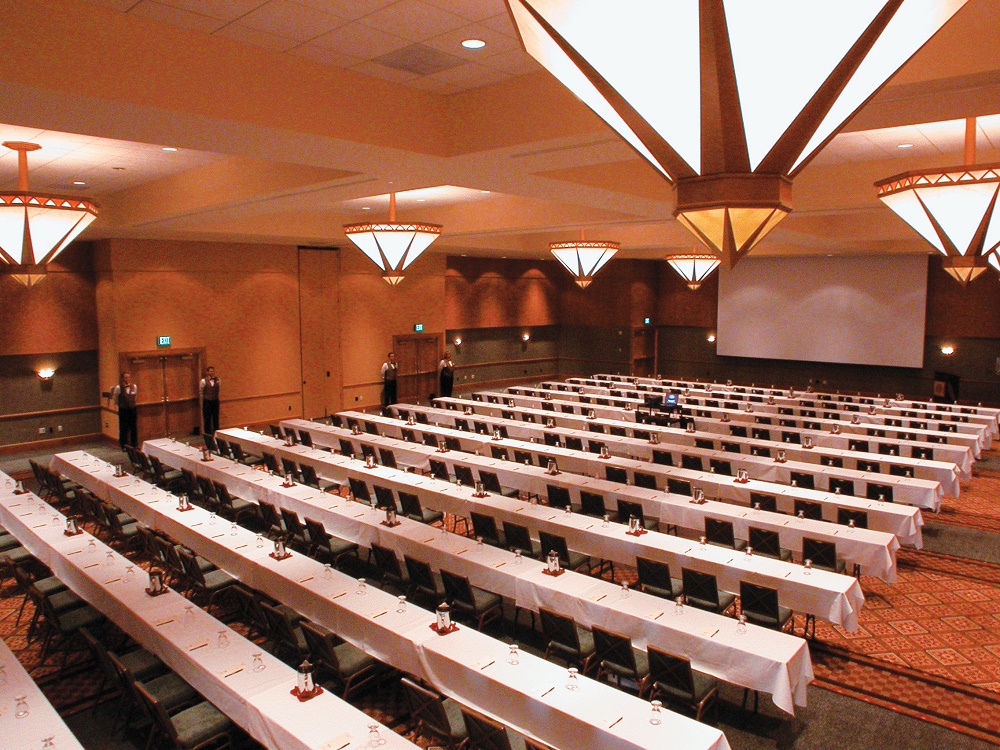 Harrah's Cherokee Casino Resort Classroom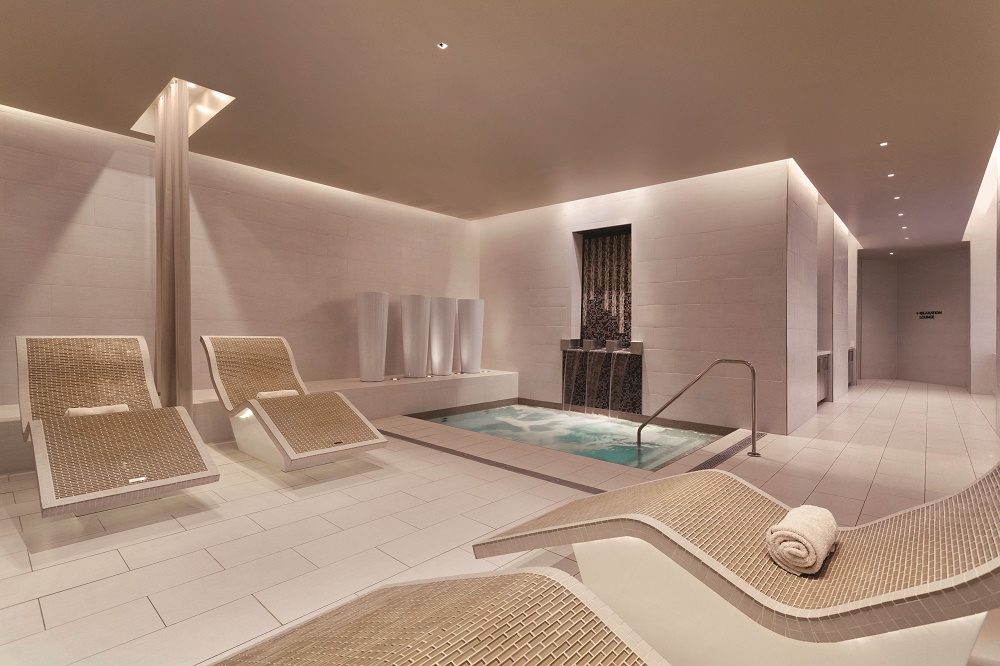 HHarrah's Cherokee Casino Resort Mandara Spa
---
To Register Coming Soon
---
Area Information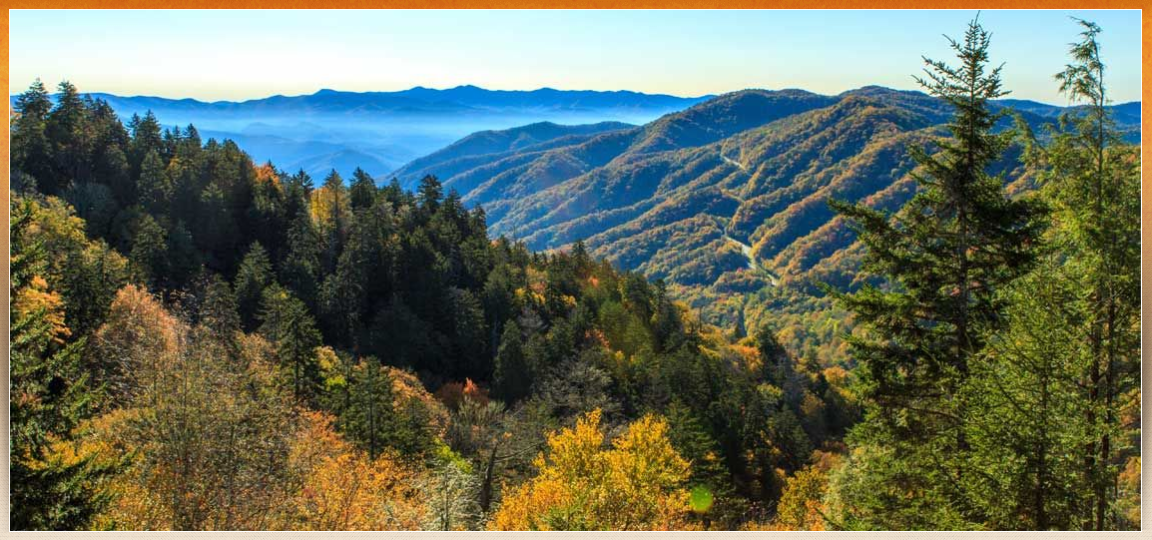 A culture, a people, and a place that's actually a sovereign nation, Cherokee is located right in the heart of Western North Carolina. It's also base camp for hiking in the Great Smokies, arts and crafts shopping, native elk herd viewing, hours of fishing fun, and home to a history that spans millennia. Ready? Let's go.
Discover the fun of seeing the world through Cherokee eyes.
It might happen on a mud-spattering romp through the nearby Great Smoky Mountains. Or while hearing the creation legend in the Museum of the Cherokee Indian. You'll be having fun in Cherokee, relaxing, and suddenly, you're a little more in tune with the natural world. With just one visit to something as profound as the outdoor drama "Unto These Hills," you can't help but look at things a little differently. And you'll certainly have more fun. How will Cherokee affect you? Plan. Play. Visit. And discover.
Adventures that go deeper.
Each place you visit in Cherokee pulses with the stories and significance of a people whose roots run deep and whose ancient wisdom is fascinating to uncover. Nestled in the lush landscapes of Western North Carolina, Cherokee invites you to smell the wood smoke and open your ears. If you listen closely, maybe you can hear the chanting of the little Nunnehi people of the mountain peaks. No need to resist Cherokee's invitations to dive right in. Fire off a blowgun if you dare, but make sure your spouse is in the clear. As you cast your line into the trout-filled rivers or wash your face in the sweet spray of a waterfall, let the powerful feelings of Cherokee carry you. Even if it's just for a day or two.
Open your eyes with us.
A virtual treasure trove of outdoorsy fun awaits in Cherokee. Activities gain new dimensions as you become aware of their origins, steeped in a vibrant cultural heritage. For instance, if you enjoy birding, you may never see the cardinal in the same way after learning about the legend of how it got its scarlet color–just as you may observe in a new way the copper lines in the ancient boulders along the banks of the Oconaluftee where you may be fishing, tubing or kayaking. Did you know that the wolf showed the cardinal those copper lines to paint herself with after she pecked the mud from his eyes? These are stories you and your fellow travelers will learn as you explore Cherokee.
Awaken your power animal.
Cherokee history, song, dance, and period regalia come to vivid life in sites such as the Oconaluftee Indian Village, the outdoor drama "Unto These Hills," or the Museum of the Cherokee Indian. Cherokee hosts a variety of annual cultural festivals throughout the year where you can share in the celebration of colorful customs and learn about ancient beginnings.
Let your braids fly in downtown Cherokee.
Nostalgic shops offering blowguns and tomahawks, comfy motor lodges, family fun parks, and petting zoos can all be found in downtown Cherokee, NC. If you're looking for something extraordinary, consider playing the 18-hole Sequoyah National Golf Course designed by Robert Trent Jones II, then staying at Harrah's Cherokee Casino Resort.
---
To Register Coming Soon
---